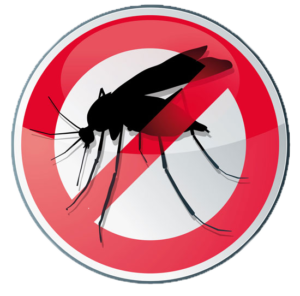 As warmer weather arrives in Florida, you must begin to treat your lawns with insect barrier spray systems to control mosquitoes and other flying insects. With more cases of mosquito-borne illnesses in the United States, protecting your residential or commercial property from insect infestations is imperative. You can have a team of experts apply barrier sprays at specific intervals throughout the spring and summer, or you can request one application for a special event such as a backyard wedding.
The Dangers from Annoying Mosquitoes
Some of the illnesses that you can contract from a mosquito bite include:
• Zika virus
• Malaria
• Yellow fever
• West Nile virus
• Eastern equine encephalitis
Some of these diseases can make you seriously ill, leading to conditions such as abnormalities in infants. Not only is there a danger of contracting an illness from a mosquito's bite, but also, having a mosquito bite is annoying because it leads to an ugly and itchy bump on your skin.
Barrier Systems Repel Mosquitoes for Up to Three Weeks
Mosquito barrier systems work by repelling the insects for two to three weeks after the first application. Statistics reveal that 85 to 90 percent of the adult mosquitoes in a treated area are eradicated. You can choose natural sprays made from essential oils that repel mosquitoes for up to 14 days, or you might prefer man-made chemicals that last longer. If you want to keep mosquitoes away from a business or home, then experts recommend having applications applied by professional technicians on a routine basis.
We Provide Additional Recommendations
Mosquito Squad of Greater Jacksonville and Ponte Vedra Beach can schedule routine visits to your property to apply barrier system sprays, and you do not need to remain on the property to enjoy our customized services. While at your property, technicians will also inspect it to provide additional recommendations for controlling mosquitoes and other insects such as ticks or flies.
Reduce Mosquito Breeding Locations
If you have a lot of mosquitoes on your property, then you may want to make some changes such as eliminating the insects' breeding locations. Mosquitoes use standing water for breeding, and if your property's lawn is littered with old wading pools, gardening equipment or tires, then you will likely have numerous mosquitoes. In addition, mosquitoes will breed in a building's dirty rain gutters or in the deep areas on a building's rooftop.
Call Us Today to Learn More About Mosquito Barrier Systems
By eliminating the breeding locations for mosquitoes and having regular barrier system applications, you are less likely to have a huge population of mosquitoes. Call Mosquito Squad of Greater Jacksonville and Ponte Vedra Beach today at 1-877-677-7823.