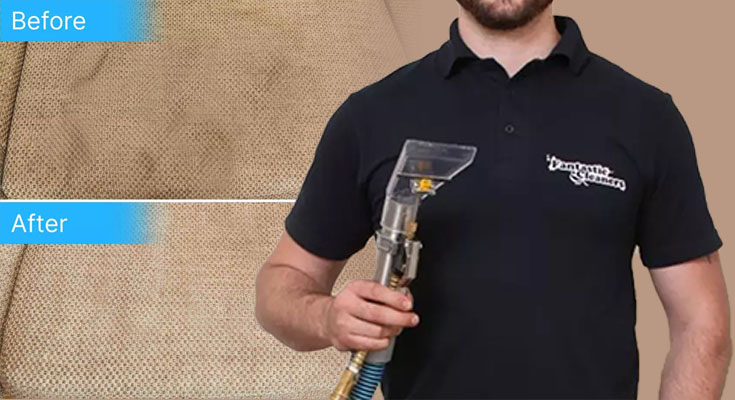 Whenever you look for new upholstery, the first thing you pay attention to is its appearance and how it will fit the living room's design. However, there are other factors to consider as well.
Microfibre couches, for instance, have earned widespread popularity among homeowners due to their enticing combination of comfort, durability, and stylish aesthetics. However, like any upholstery material, they are susceptible to stains and spills.
The reassuring news is that cleaning microfibre is a relatively straightforward task when you possess the right knowledge and techniques. To safeguard the pristine condition of your microfibre couch and maximise its longevity, we will delve into the art of cleaning it both safely and effectively.
What is microfibre
So, what exactly is microfibre? Well, microfibre is a synthetic fabric made of finely woven fibres that are smaller than a strand of silk. These exceptionally fine fibres come together to form a sumptuously soft and plush texture, elevating your living area's comfort and style.
Not only that, but microfibre also possesses outstanding durability to the wear and tear of everyday use. In other words, furniture made with microfibre is the preferred choice for any household thanks to its long-lasting quality, ensuring your furniture maintains its beauty and functionality for years to come.
General stain removal tips
Before we delve into specific stain removal methods, let's go over some general tips that apply to cleaning microfibre couches and chairs:
Take action – stain removal is easier when you address it right away.
…
How to Remove Common Stains from Microfibre Couches

Read More