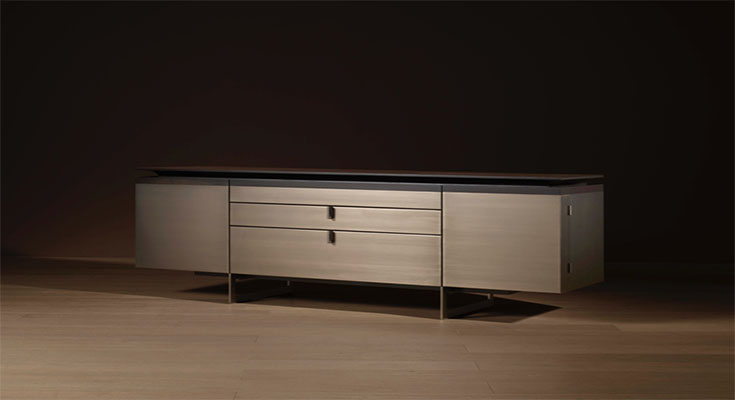 Every producer of high-end goods, be it cell phones, footwear, clothes or furniture, has to be aware of such phenomenon as 'fashion dictate'. Trends of fashion come and go really quickly: what seems modish today, may look old-fashioned in a year and ridiculously outdated in a couple of years. So, many brands adopt the approach that could be called 'follow the trends or die'. They strive to notice tendencies as soon as they emerge and make the most of them before they go.
Bellavista Collection, a dozen-year-old brand, whose Italian luxury furniture is known all over the globe, prefers not to. It exercises quite the opposite approach to product design: this brand focuses on timeless beauty and high quality. This tactic has proved to be successful for the brand and perfect for its customers. That is why, it's quite natural for Bellavista Collection to have bestsellers that are about a decade old.
A Decade-Old Best Seller
Here is just one of the best-selling pieces, which first turned heads at the 2012 edition of the Salone Internazionale del Mobile – the biggest and the most influential trade event in the industry, held annually in Milan.
PHILIPPE sideboard impressed visitors so much that a few years later, two more versions of PHILIPPE were designed. Named PHILIPPE LEATHER and PHILIPPE METAL, they have doors, drawer fronts, and sides clad in leather and metal respectively. All three models quickly became bestsellers and still are extremely popular with Bellavista's customers.
If you open the detailed …
PHILIPPE as a Telling Example of Bellavista's Mindset towards Product Design Read More